Coaction Specialty Names New General Counsel
New EVP and General Counsel Brings Insurance Expertise, Governance Specialization, and Continued Commitment to Diversity to the Coaction Specialty Leadership Team
Erin Bagley has a strong background in P&C Insurance, as well as 20+ years of experience in strategic business leadership.
Morristown, New Jersey – June 29, 2023 – Coaction Global, Inc (Coaction), a privately-held specialty insurance company, is pleased to announce Erin Brennan Bagley has joined the company as executive vice president and general counsel effective immediately.
As EVP and general counsel, Bagley will rely on her more than 20 years of experience as a lawyer in the insurance industry to advise Coaction's executive team, senior management, and board on matters relating to emerging and existing laws, mergers and acquisitions (M&A), and strategic initiatives leading to growth and expansion. With a background in property and casualty (P&C), excess and surplus lines (E&S), healthcare, and professional liability (PL), Bagley is well-versed in the legal matters common to insurance companies, domestic and international captives, and risk retention groups (RRGs).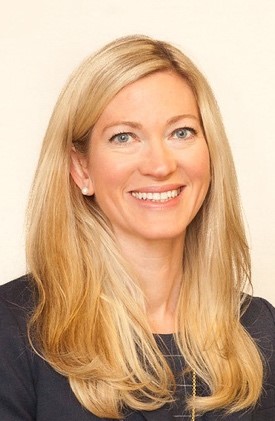 Prior to joining Coaction, Bagley held executive leadership positions with Coverys and Beazley Group. And, having started her career as a business litigator after graduating from Suffolk University Law School, she then spent four years as healthcare counsel to the insurance commissioner for the Commonwealth of Massachusetts.
"Erin Bagley is not only a brilliant insurance executive, she's an accomplished team leader," said Jonathan Ritz, CEO of Coaction. "I have no doubt we will rely heavily on her expertise in the specialty market, in particular, to further grow Coaction's product offerings and strategic partnerships."
According to a recent McKinsey & Company study, an increase in gender diversity among C-level executives is an opportunity to boost team morale, drive team cohesion, and innovate faster. And, with gender diversity at the C-level in the insurance industry still lagging behind other industries, Coaction is especially pleased to have an opportunity to employ and collaborate with inspirational women leaders, including Bagley, Karin Hirtler-Garvey, board of directors' member, Kari Hilder, Coaction's chief human resources officer, Ellen Edmonds, Coaction's chief actuarial officer, and Erin Cullen, the company's SVP of operations and programs.
# # #
About Coaction Global (Coaction)
Coaction Global, Inc. (Coaction), headquartered in Morristown, NJ, is a privately held specialty property and casualty (P&C) insurance holding company and the first commercial P&C insurance company certified as a B Corporation.  Coaction provides a range of property and casualty solutions to customers across the United States through its six major product verticals: Multiline and Binding, Casualty, Excess Casualty, Executive Liability, Property, and Entertainment.  Poised for growth in a competitive market, Coaction relies on underwriting expertise, focused distribution, and a commitment to innovative products to provide increased diversification benefits, enhanced competitiveness in the marketplace, and the opportunity to sustainably serve customers.  The member insurance companies of Coaction's subsidiary – Coaction Specialty Insurance Group, Inc. are rated "A-" (Excellent) by A.M. Best. To learn more about Coaction, please visit www.coactionspecialty.com.